Agent Control Center
With TrackDrive you can setup call center agents to handle your inbound and outbound calls with consumers all from within TrackDrive.
Interview consumers, transfer consumers to buyers, mute, hold, disposition calls, and more.
Agent Control Center
Agents have access to a powerful agent control center.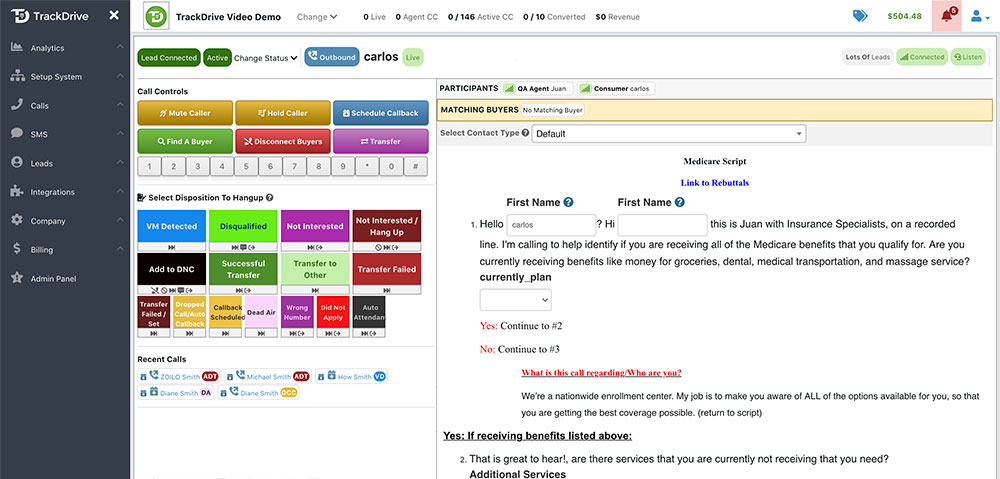 Agent control center features:
Mute Caller
Hold Caller
Schedule Callback With Caller
Find A Buyer for the Caller after completing an interview.
Transfer Caller to another Agent or Buyer.
Select a Call Disposition to Hangup on the Caller
Change the script assigned the caller to complete a different interview.
View matching buyers as the Agent complete the interview.
Call Dispositions
Agents dispose calls to provide visibility on the outcome of calls and identify areas of improvement. Dispositions can be configured to perform various actions, such as adding the consumer to your DNC, running a custom webhook, and more.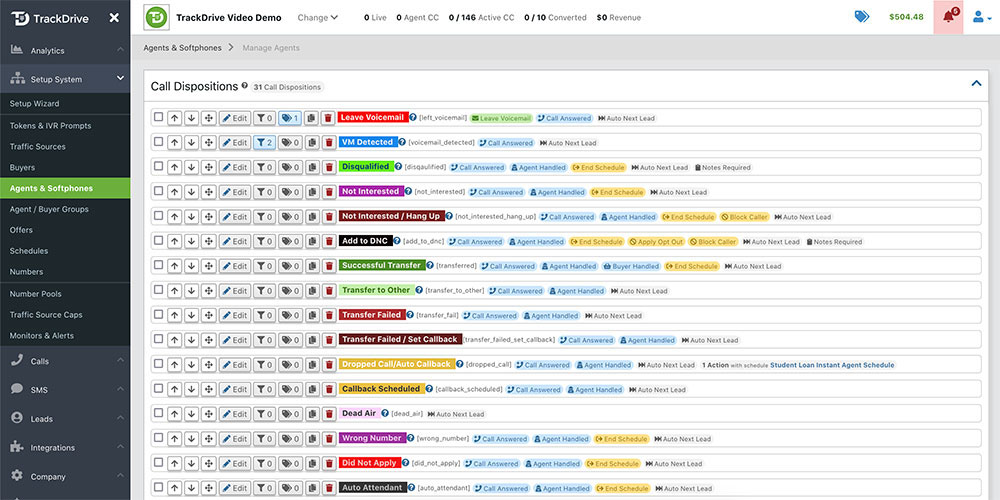 Seamless Agent Creation
Easily configure hundreds of agents using TrackDrive's bulk agent uploader. Create internal agents with predefined passwords for easy call center management.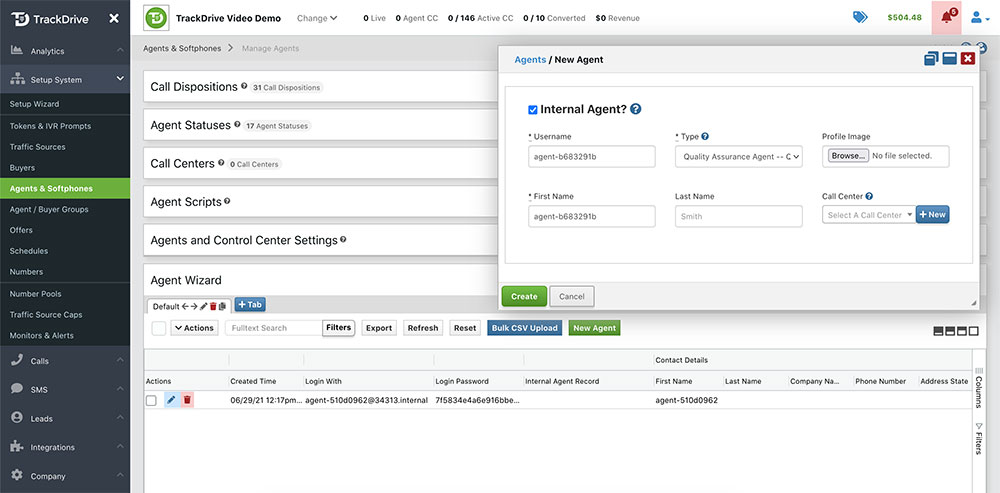 Agent Statuses
Track agent performance with agent statuses. Summarize how much time agents spend with customers, ringing leads, on lunch, etc.