TrackDrive + Slack
Receive Real-Time Notifications to your Slack Application
What is Slack?
Slack is a collaboration hub that connects your organization -- all the pieces and the people -- so you can get things done. Slack allows you to collaborate online just like you would in person and communicate effectively all in one place.
Our Slack integration pulls call, SMS, and form submission data from TrackDrive into Slack, giving your organization the ability to receive real-time notifications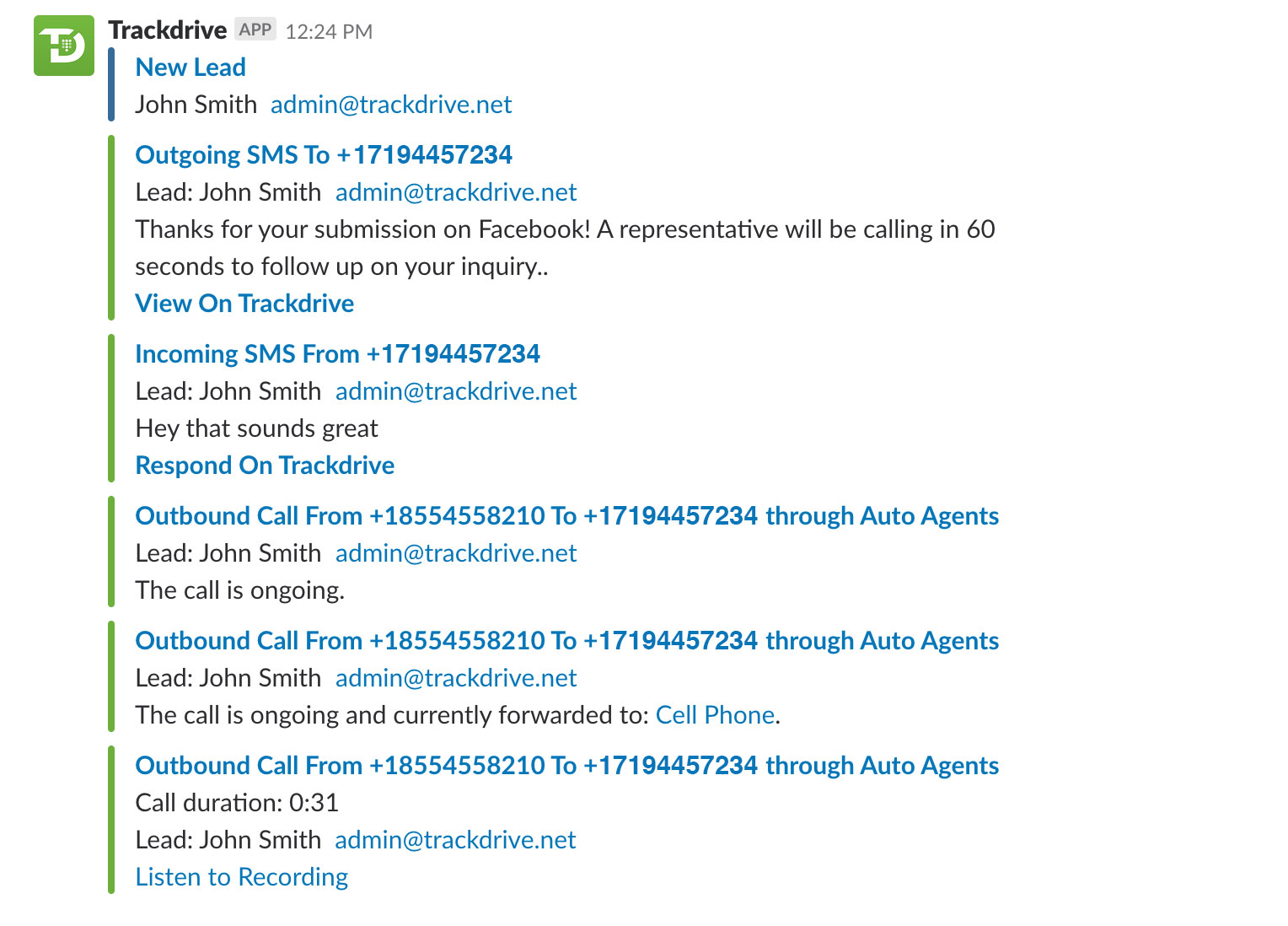 The Benefits:
Never miss a phone call or text message with real-time notifications.
Follow up with leads faster by sending form submissions to the appropriate parties.
Select call types, tags, and which tracking numbers to send to Slack using filters.